ON è un evento di arte contemporanea rivolto ai luoghi pubblici, che prevede la realizzazione di installazioni luminose di alto valore artistico e semplice fruizione collettiva. Giunto alla sua seconda edizione, ON intende continuare il percorso, cominciato nel 2007, riproponendo a Bologna e a tutti i suoi abitanti una nuova interpretazione di spazi e luoghi della città affidata ad artisti nazionali e internazionali, che lavorano con mezzi e linguaggi diversi. Le opere sono installazioni site specific, realizzate in stretta relazione con l'architettura e la funzione dei luoghi ospitanti. Sono opere ambiziose e tese alla comunicazione con la città e il suo alto potenziale ricettivo e creativo.
Anche per questa edizione il luogo prescelto da ON è la zona universitaria, con tutte le sue caratteristiche e contraddizioni sociali, che tanto hanno alimentato le agende politiche dell'amministrazione pubblica. ON si è acceso a dicembre e si è spento a fine gennaio, con un'azione performativa di Francesca Grilli.


ON is a contemporary art event focused on public spaces, involving the making of light installations which are high in their artistic value but simple in their direct impact on the public. Now on its second edition, ON proceeds along a path started off in 2007, aiming at showing to Bologna and its inhabitants a range of new ways to interpret the town spaces, thanks to the contributions of a group of national and international artists working with different means and languages. The site specific installations have been designed in close relationship with the architecture and the functionality of the various hosting sites. These are ambitious works that communicate with the city and interact with its highly receptive and creative potential. The place of choice is, again, the University area, with its contradictions and social conflicts, that have for long been feeding the agenda of the administration council. ON started off in December and was switched off in January with a performance by Francesca Grilli.
Arco via dei Bibiena/Piazza Verdi
11 dic 2008 / 26 genn 2009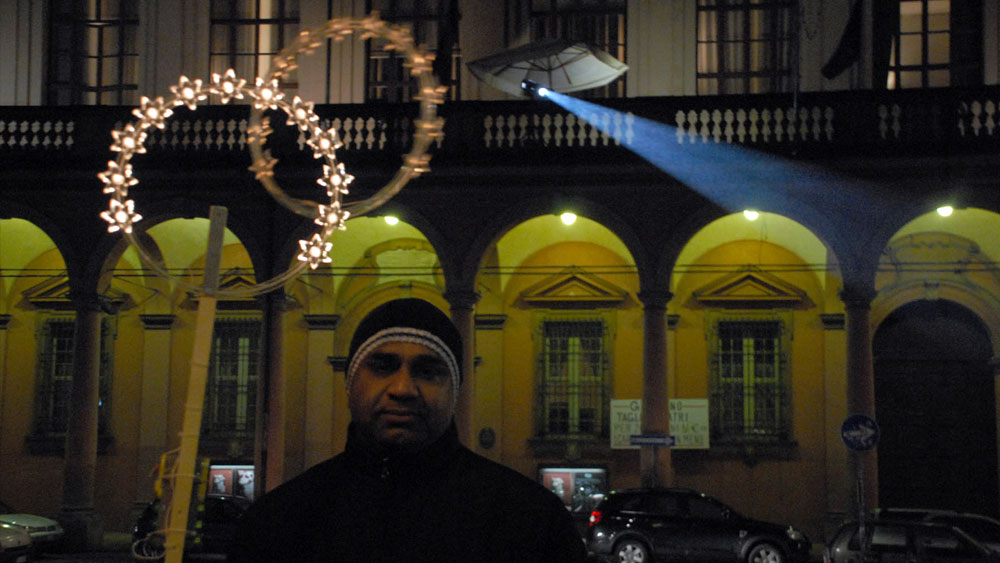 Arco via Petroni / Piazza Verdi
11 dic 2008 / 26 genn 2009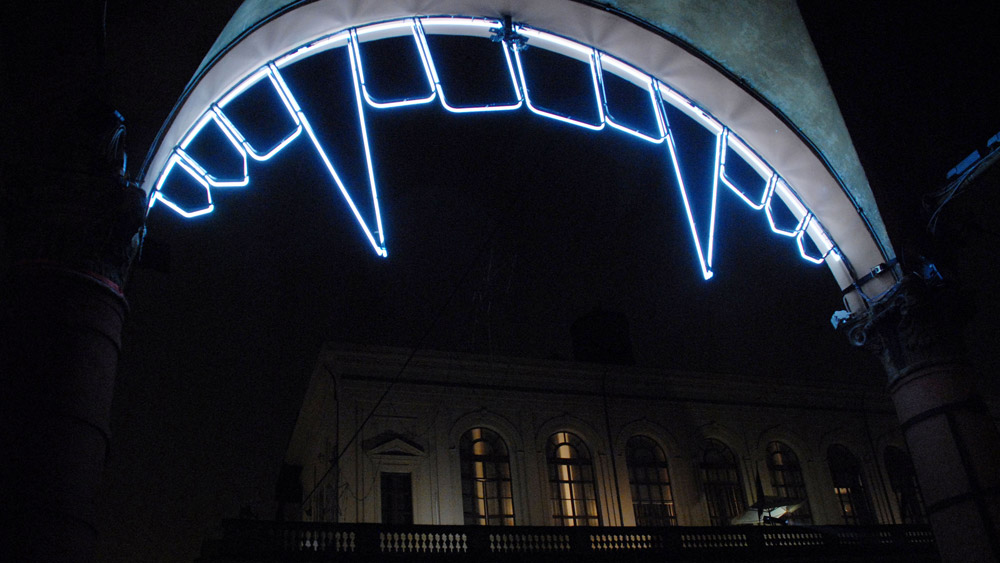 Magazzino Bar Le Scuderie
11 dic 2008 / 26 genn 2009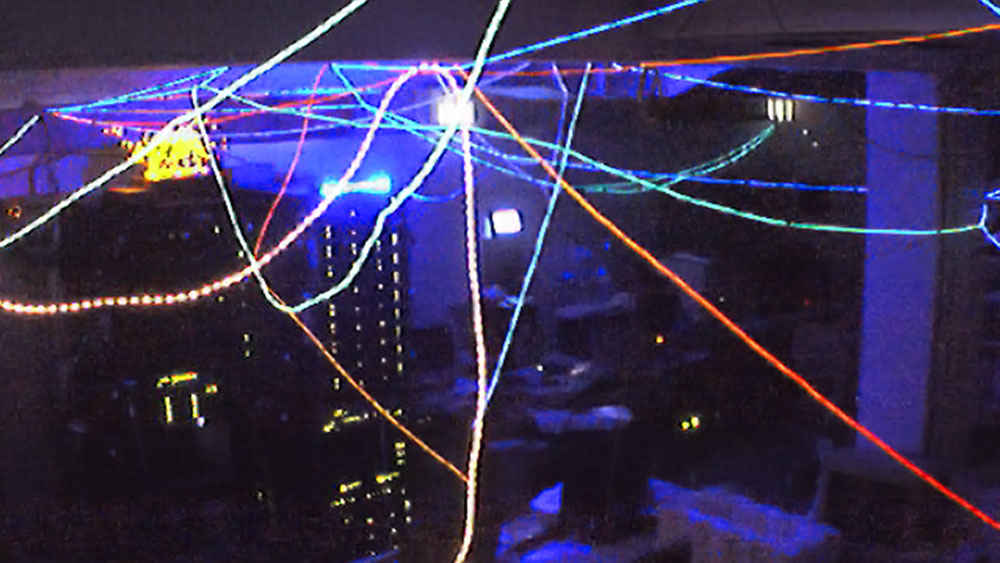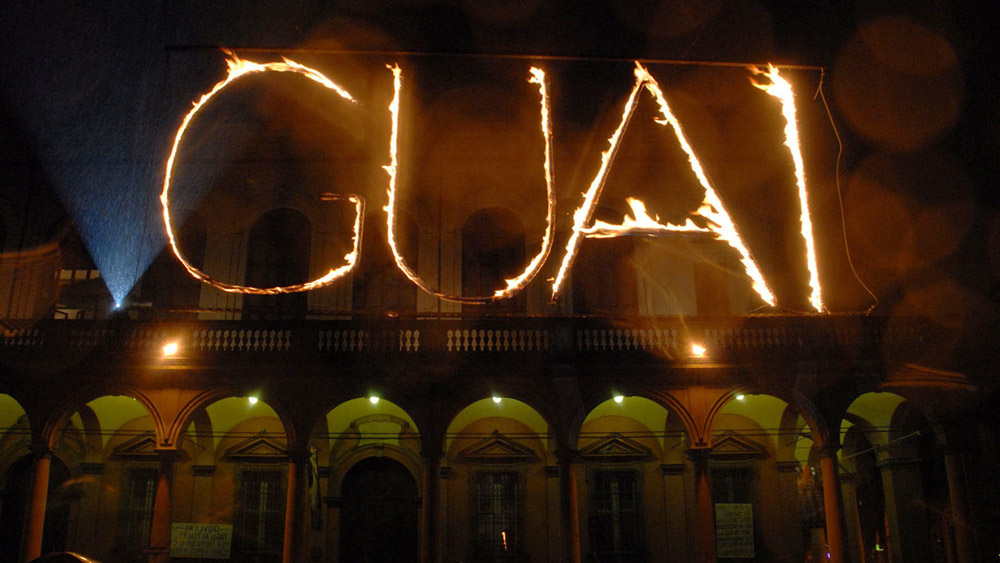 Terrazza Teatro Comunale / Piazza Verdi
11 dic 2008 / 26 genn 2009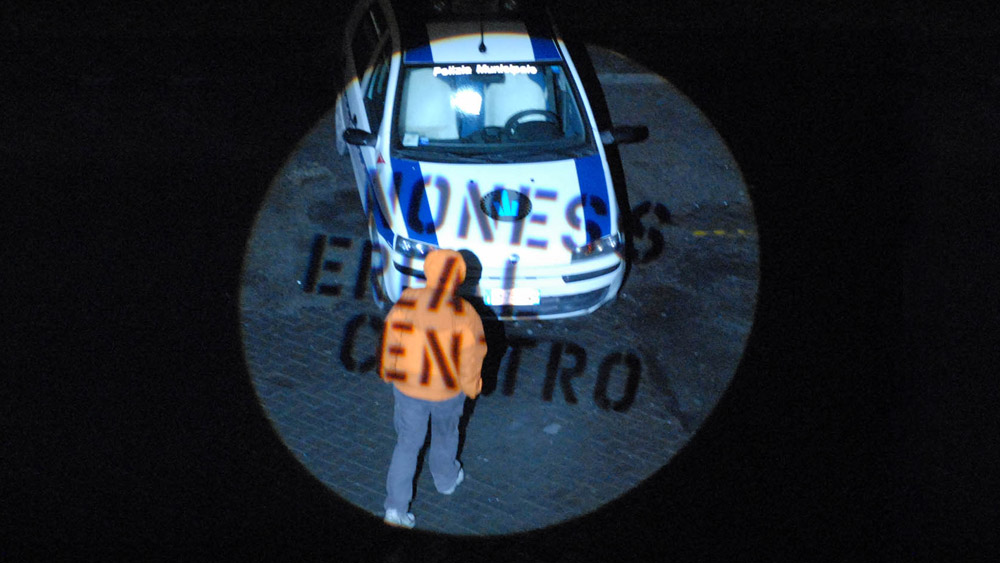 Via Zamboni / Piazza Verdi
11 dic 2008 / 26 genn 2009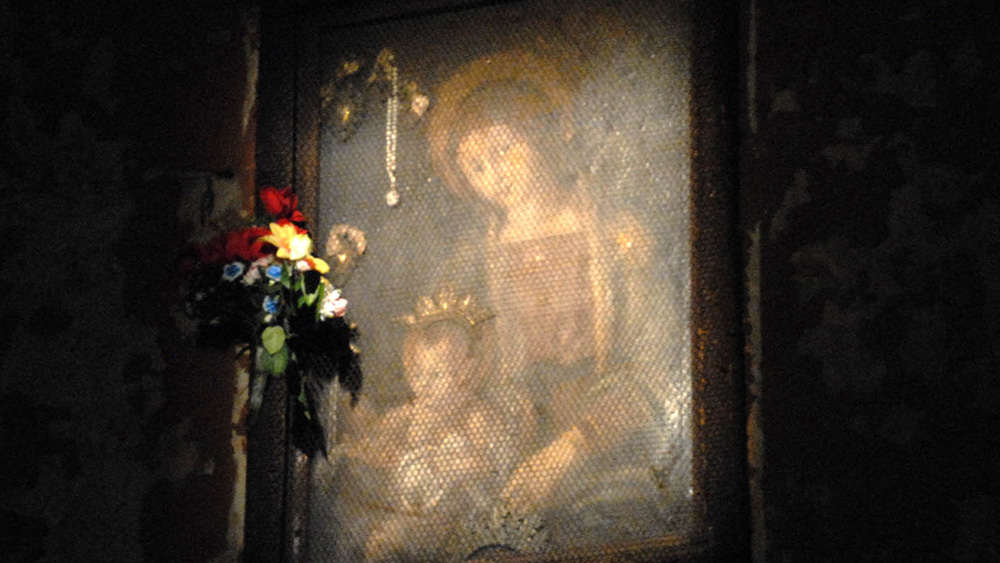 location varie / Pianoro (BO)
11 dic 2008 / 26 genn 2009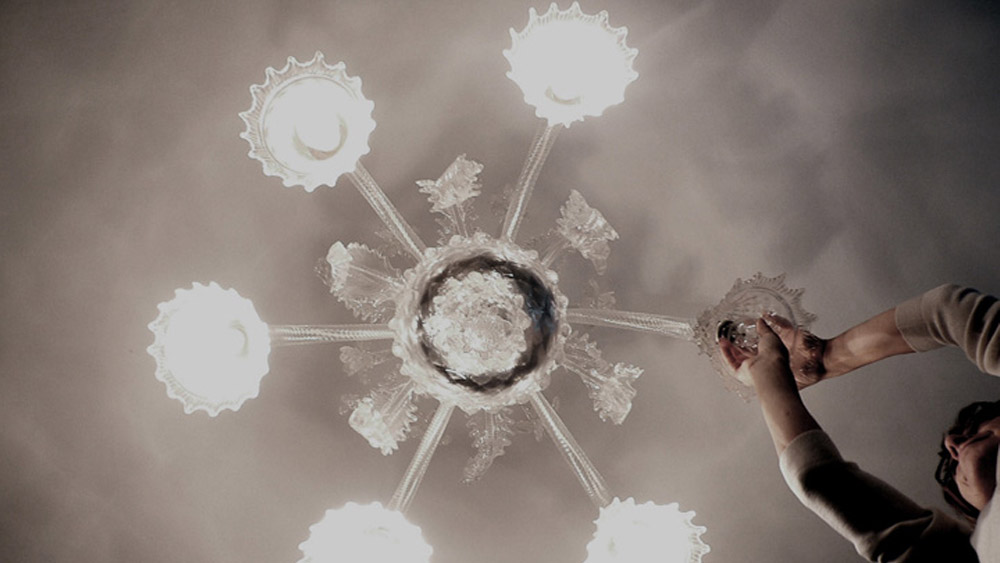 Ufficio Stampa
Comune di Bologna
Francesca Parisini
col contributo di
Comune di Bologna
Regione Emilia Romagna
Quartiere San Vitale
Comune di PIanoro, GAP

in collaborazione con
Arte Fiera
Museo MAMbo
Fies Factory One, Dro
sponsor
Fondazione Cassa di Risparmio di Bologna
sponsor tecnici
Di Giansante Hotels, Coop56, Jolly Neon, Scuderia, Bar Piccolo
cura
Martina Angelotti
coordinamento e organizzazione
Anna de Manincor

grafica e web
Marcello Petruzzi

direzione tecnica
Francesco Carta e Davide Sorlini

documentazione foto e video
Chiara Balsamo